Denise was kind enough to help guide me through options when we were deciding on selling our house. Although we ended up refinancing instead, she still made herself available for me as I had questions. She even went out of her way to call me more than once to follow up on how the process was going. She sincerely cares about all of her clients. Her end goal is to build a lasting relationship that goes beyond one sale/purchase. I will definitely talk to her again when ready for my next purchase.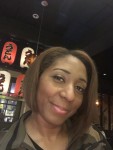 Denise is an awesome person and realtor. She goes above and beyond for her clients. She is very helpful and involved in the home buying process from start to finish. I fully and wholeheartedly recommend her.
I've been purchasing properties for forty years. Denise is the best real estate agent I've ever had the pleasure of working with. She was very attentive to every detail. She understood the mindset of investors who tried to change their offers last minute and she always had my best interest at the forefront of the deal. Denise always had a backup offer ready when things started going sideways. I heartily recommend her to anyone selling or buying a property.